Whether it is a romantic getaway or a day out with the family, The Central Coast has it all. If you don't know where to start planning, keep scrolling down, because we have our Top 10 destinations to look forward to visiting, post lockdown.
The Central Coast is located north of Sydney, NSW, in a beautiful coastal area, where you will have a large range of activities to choose from, including but not limited to camping, visiting nature parks and reserves, luxury breaks, exploring indigenous culture and more. So, without any further ado, let's dive right in!
The Haven
Located at Broken Head, in Terrigal, The Haven is home to many cafes, restaurants, swimming areas, and even a fishing charter and dive centre. The Haven is the perfect place to spend an afternoon with the kids, as the beach is protected, it offers calm water, with a lagoon (if you catch it after rain!).
Adventure up the hill to The Skillion, to get those outstanding panoramic views of the ocean, looking over Avoca Beach to the South, and Wamberal to the North. Don't worry if you're not an avid hiker, The Skillion has stairs leading straight to the top! And don't forget kids, rolling down the hill is the quickest and funnest way to get back down.
Throughout The Haven, you won't find any residential houses, all buildings are generally cafes and restaurants, whether you are looking for traditional breakfast, or a cozy brunch spot, you're sure to find something that fancies you in one of the many local cafes overlooking the ocean! Are you not convinced yet? There's also an oval just off the beach, perfect to take a ball and kick some goals with the kids, or join someone else's game! – When you've won, head back to the water for an afternoon BBQ at one of the public BBQ's dotted around the foreshore!
Somersby Falls
It is the closest we can get to Niagara Falls! Well, not quite, but it's pretty magical here!
Located just an hour north of Sydney, Brisbane Water National Park offers a beautiful walking track through the rainforest, Somersby Falls. This pristine forest has two major waterfalls, with smaller ones occasionally throughout the track! Start your day with a picnic at the Somersby Falls Picnic Area, with free BBQ's and picnic tables, park in the car park nearby and throw the ball around! When you're ready, head down the Somersby Falls walking track, only 500 metres return through the rainforest, but keep an eye on the kids as it can be pretty slippery towards the bottom waterfall.
As you descend down the track, you'll come across the Top waterfall. This is the main waterfall of the two, with a bigger stream and platform at the bottom. Kids will love splashing in the shallow water, and playing under the waterfall. Continue down the stairs, and you'll reach the Bottom waterfall. Be careful though, the track becomes much slipperier with wet stone steps between the two waterfalls. This waterfall is smaller than the Top waterfall, but pretty much the same! So don't worry too much about checking out both falls.
Strickland State Forest
Strickland State Forest is home to Australia's diverse habitats with wildflowers and dry heath up North, eucalyptus on the slopes, through to a rainforest in the South. Only an hour's drive North of Sydney, or 10 minutes West of Gosford, you're sure to enjoy a full day out with so much to do! Only 5 square kilometres in size, Strickland State Forest is considered a unique ecotourism destination. With a whopping 350 plants, 98 birds, 29 reptiles, 27 mammals, 20 amphibians and 4 fish species recorded to date, take the binoculars and get the kids involved in a game identifying Australian wildlife.
Banksia Picnic Area features picnic tables, public toilets, firepits, lookouts, and multiple walking tracks, set up for the day under the beautiful grey gums, pink smooth-barked apples and banksias! For the adventurous, there are three walking tracks leading off the picnic area, with one surely to tickle your fancy. Head past rocky ridges, flowing creeks, through to wildflowers and lush rainforests. Best of all, you can take your furry friends with you! All state forests in NSW are pet-friendly, so grab the leash and let them lead the way. Make your way through Strickland State Forest, keeping an eye out for creeks and Strickland Falls (best after rain!).
Tuggerah Lakes Cycleway
Located on the Central Coast, Tuggerah Lakes Cycleway runs from The Entrance, along the shore to Chittaway Bay. This 12km shared pathway offers views right across the lake, and features many stops along the way. Don't worry, if your little one isn't up to a 12km bike ride, head to Saltwater Creek Reserve. Dotted all along the cycleway are numerous picnic tables, BBQ's, playgrounds, and even the longest jetty in NSW! Make your way along the bike path, set up shop at Saltwater Creek Reserve, and let the kids run-a-muck on the BMX track and playground, while the adults kick back with the BBQ. You can choose to continue from here towards Chittaway Bay, or turn around back to The Entrance.
If you don't want to lug around picnic gear on a bike trip, stop at one of the many cafes and eclectic shops on Thompson Street. Featuring vintage shops and great coffee, spend some time looking through the second-hand shops! You never know what you'll find. We recommend heading out during school holidays as The Entrance is transformed into a carnival! You'll find a ferris wheel, amusement rides, carousel and dodgem cars! Too busy on school holidays for you? There won't be any rides, but look out for Vera's Water Garden, a small children's pool with fountains and water sprays. Only shin-deep water, it's perfect for little kids that just want to cool down, on a hot, summer's day!
Crackneck Point Lookout
Uncover the Central Coast's best kept secret! Crackneck Point Lookout and picnic area boasts views over The Entrance and Shelley Beach, and if you visit between May and August, you may just be lucky enough to see a whale or two! This sunny area features picnic tables and grassy areas so you can decide between unrolling the picnic rug or setting up on a table. After lunch, why don't you head down The Coast walking track. This pathway stretches out 2km North to Bateau Bay Beach picnic area, and 1.5km South to Forresters Beach. Chuck on your walking shoes and head to the beach for an arvo swim, or simply stay up at the lookout enjoying a nice platter.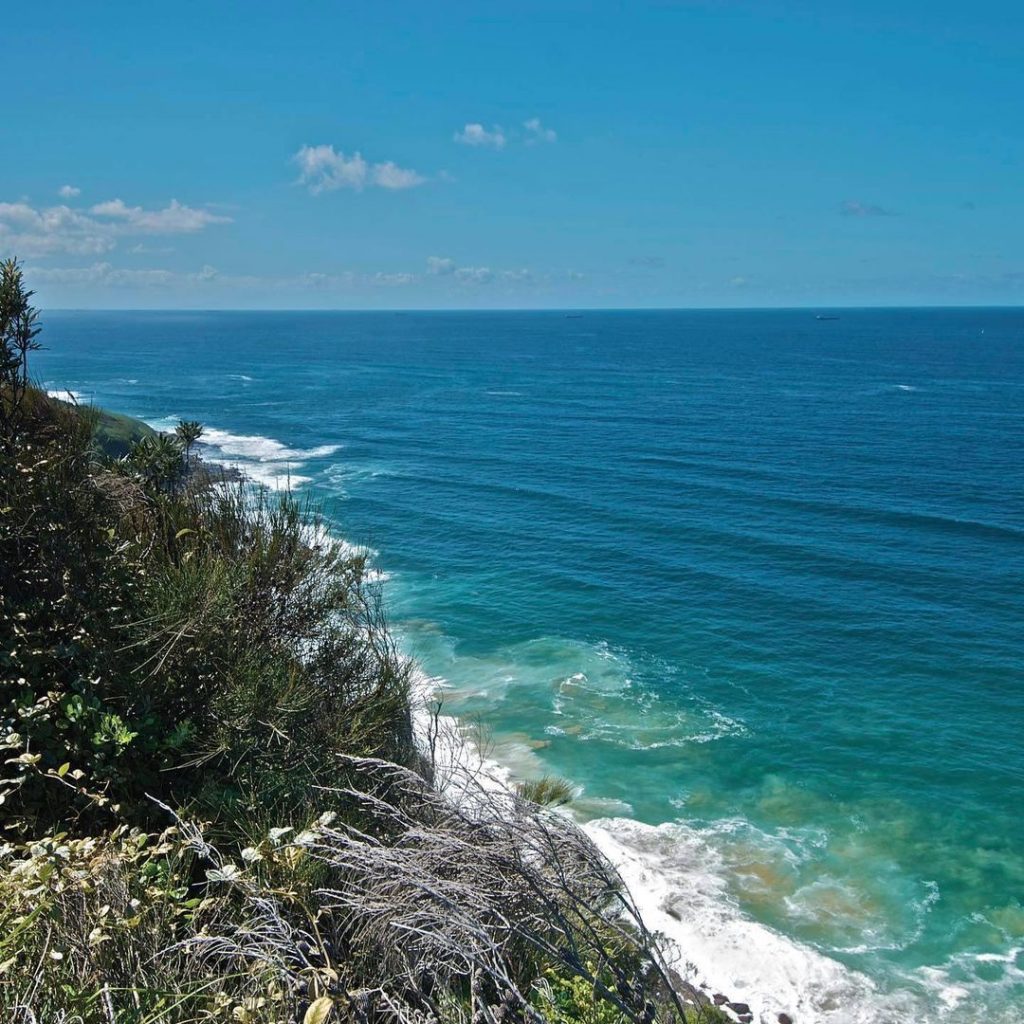 Have you got any other suggestions? The Central Coast is a beautiful place, filled with so many activities and places to visit, we've definitely missed some! Whether you'd like to take a walk along the beach, visit a national park, or even take the kids on a fun day out, you'll be sure to find it on the Central Coast! Keep an eye out for our next blog, with even more places to adventure!