The Central Coast is a beautiful region north of Sydney and south of Newcastle in New South Wales. The Central Coast is noted for its gorgeous port settings, lovely beaches, beautiful local communities, boutique hotels, stunning coastal scenery, great shopping, and lush national parks, making it the ideal holiday destination.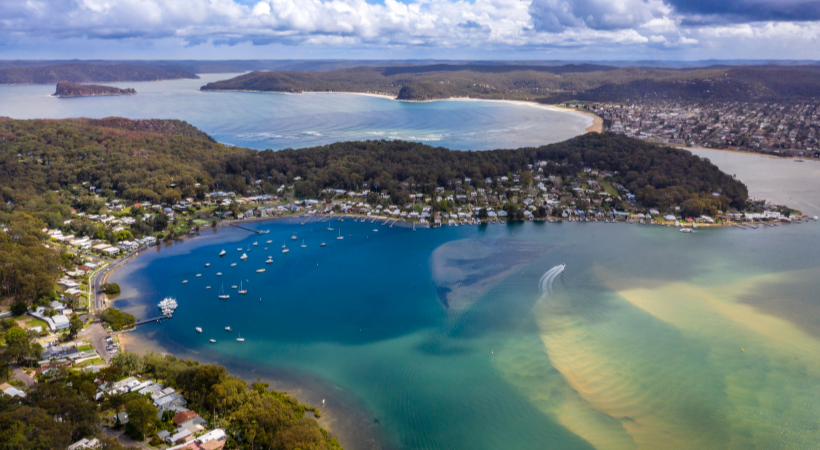 Places to Visit on the Central Coast
Enjoy the Central Coast's natural beauty with these stunning locations:
1. Bouddi National Park
The Bouddi coastline walk will let you reconnect with nature. Bouddi National Park, just a short walk from Bells at Killcare, is a beautifully magnificent wilderness region. The Bouddi coastal walk, which follows the curvature of the coastline on towering cliffs, over icy white beaches, and through lush woods, is located here. Between May and November, whales migrate along this stretch of coastline. You might be lucky enough to see one if you watch closely!
2. Pearl Beach
Pay a visit to this secluded Pearl Beach. You'll often find several celebrities and wealthy Sydney siders here enjoying the beach. Pearl Beach has the most beautiful outlook, across Lions Island and Palm Beach.
For a quieter, more bush-like atmosphere, head to the rock pool on the Southern end of the beach. Take a walk down the ancient fire track for spectacular views out over the Hawkesbury River if you want a little more adventure. This is a local's favourite and one of the top things to do on the Central Coast!
3. Somersby Falls
Somersby Falls offers barbecues and picnic tables in thick rainforest with waterfalls and walking tracks, making it a lovely area to picnic on the Central Coast. Bring your camera along and be on the lookout for native wildlife such as water dragons, frogs, and goannas. You might even see a kookaburra if you look up – birdwatching is great here, so bring your binoculars. Return to the picnic area after seeing the falls and spend the rest of the day eating a long lunch in the cool shade of a tree.
4. Pelican Plaza
Enjoy feeding hungry pelicans at the waterfront Memorial Plaza? You can take time every afternoon at 3:30 pm to see these majestic sea birds and feed them some of their very favourite: fish.
5. Bells at Killcare
Bells at Killcare Boutique Hotel, Restaurant & Spa is a world-class boutique hotel located just outside of Sydney. It is one of Australia's most distinctive resorts, ideal for a romantic getaway or a quick city escape. Bells, perched high above the Bouddi Peninsula — a refuge of quiet swimming areas, beautiful fishing villages, tranquil marinas, and a picturesque national park.
Reasons to Visit the Central Coast
One glimpse at the beaches on the Central Coast will have your heart set on a trip, but if you need any more convincing, here are some more reasons why you should visit this beautiful coastal region.
The beautiful bush walks
Three main colours dominate Google Maps satellite view of the Central Coast: the gold of the sand, the blue of the water, and the lush green of the national parks that protect the area's natural coastal landscape. Coastline routes include the Box Head track from Killcare and the Bouddi coastal walk at Gosford, while inland trails include the Dharug National Park, Marramarra National Park, and Brisbane Water National Park.
Experience breathtaking sunrises and sunsets
Consider the sun setting over the horizon and the changing colours of the afternoon sky. Just set up shop at any of the beautiful beaches in the area.
The colourful marketplace
The Central Coast is made up of a mix of attractive towns and villages that extend up and down the coast, and they all join together for community market days regularly. Farmers markets are held every weekend at The Entrance and Gosford, as well as knick-knacks in Ettalong on Saturdays and Sundays, 'trash and treasure' in Toukley on Sundays, and once-a-month events in Avoca and Shelly Beach.
Unique stadium
Old Trafford, Camp Nou, and La Bombonera are great stadiums. Nevertheless, they lack a row of palm trees and sauce bottles at one end of the pitch. This modern 20,000-seat Central Coast Stadium is one of the most unique arenas in international football, so travel to Gosford and cheer on the Central Coast Mariners, a local A-League team, for a truly Australian footballing experience.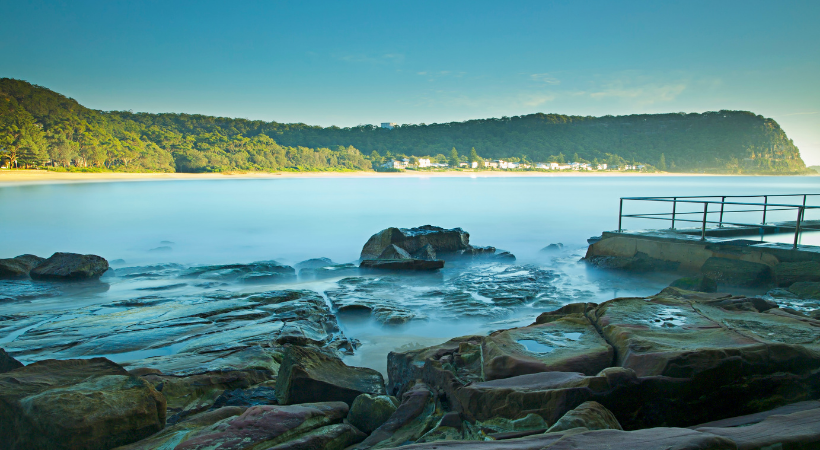 The Central Coast offers a great place for your next adventure. With the many fun activities, this is the ideal place to have fun and enjoy a great time. Adair Bus & Van Hire can help get you there. We provide high-quality vans and mini buses for both long and short-term hires. We have a team of professional drivers with an impressive fleet of over 30 quality vehicles. Book with us today, and enjoy your travels.